Stem cell procedure
Stem cell procedure for addiction
For in-depth study and practical application of this type of stem cells procedure came only in recent years due to improvements in technology Liposuction and cell cultures, allowed to provide the cells with multipotent properties of the treated lipoaspirata (patient's own adipose tissue).
Stem cell procedure is carried out miniliposuction abdominal stenico. Minimal trauma, as for the number of cells we need to take 100-250 ml of adipose tissue. Liposuction by conventional aspiration did not significantly affect cell viability.
Stem cells from adipose tissue
Abdominal adipose tissue is preferred for lipoaspiration to obtain cells, however, mild fat can further withdraw from the inner thigh.
Lipoaspirat can be stored at room temperature for up to 4 hours without significant reduction of cell viability, but at 2-8 ° C - up to 24 h. This, the lead time for delivery of its culture in the laboratory from the operating is sufficient. From the time of intake of fat tissue before the patient goes back to SC not more than 8-10 hours.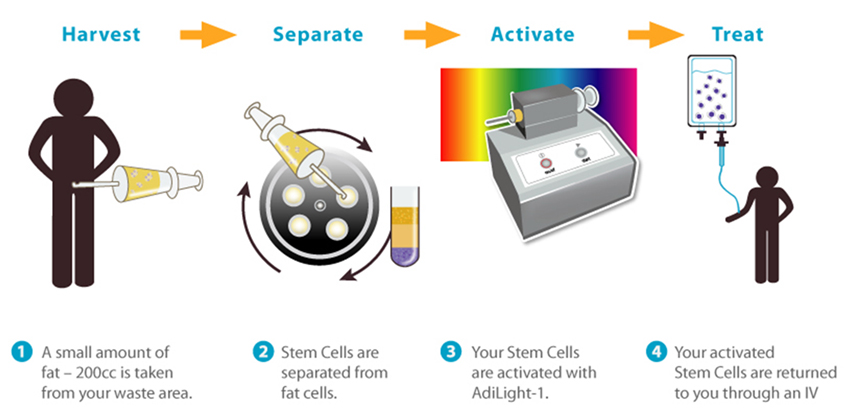 Related stem cell treatment articles:
Bookmark & Share